Testimonials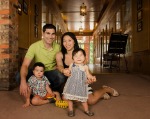 Family
We found working with Eabby to be a great experience. She helped our kids feel at ease and comfortable during the session. She took her time and made sure we were able to get pictures in the different locations that we wanted - we never felt rushed to get through the session. We are thrilled with the photos that Eabby took as well. We love the images she captured and are more than happy with the prints and canvases that we now have. We are terrible with taking our own family pictures so it is great now to have such wonderful images and high quality prints of our family. Jennifer T.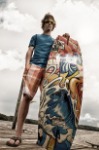 HS Senior
Eabby was wonderful! She was professional and the pictures turned out great. She even got my 18 year old son to smile made him comfortable. I would recommend her to everyone. Jo A.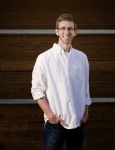 HS Senior
We hired Eabby to take my son's senior pictures and were extremely pleased with her work and the pictures she took. We had such a good time. Eabby made it fun for my son, and took the photos in a way that made him relax and not feel awkward. In the short time of the photo shoot, she got to know my son and really captured his style and his true personality. The pictures were fantastic! The only problem I had was that it was difficult to choose which pictures to order because I wanted them all! Michelle S.
Photo Restoration
Eabby did a fantastic job "restoring" an old and tattered photograph that will now be a family treasure. Great to work with, good communications and reliable. Todd N.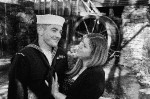 Couples
She created a relaxed environment. She made me smile and was very easy to work with. She took tons of photos in a bunch of poses and took time to understand me and my husband. I loved working with her and will definitely do it again for the next few. Jamie T.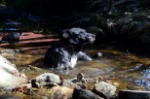 Pet
Eabby was very professional and did a great job capturing each of my three dogs' personalities. She recommended the perfect spot for us to do the photo shoot and had great ideas for getting our dogs to cooperate with the camera. It also helped that she took hundreds of photos during our 2 hour photo session. About a week after our photo session, we then had access to our own personal photo gallery where we were able to pick our favorite shots. Picking our favorites was the hardest part of the whole process because Eabby took so many great shots! We get many complements on the photos she took! When it comes time for baby photos, we will be calling Eabby again because she is great to work with and is talented in photography. Allison A.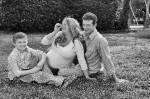 Family
we had such a great time working with Eabby. She was so professional yet personable. She made my family feel very comfortable. When I saw the results I was shocked on how wonderful they turned out. The lighting, the background, everything was perfect. She is truly amazing and I cant wait to use her again and again!! Shaylyn F.
Family
My experience with Eabby was wonderful. She made having our family portrait done so much fun. Having pictures taken should be a fun and memorable experience. I look forward to having Eabby photograph our next event. A Yarbrough Crystal L.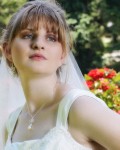 Wedding
Eabby was very easy to work with and personable. Her work is beautiful and her prices were good. I have nothing to complain about whatsoever. I cannot wait to see the finished wedding album! Angela F.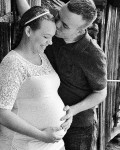 Maternity
I was SO comfortable!! My husband and I are definitely excited about our photos!! Very Professional and fun!! Very Punctual and just an all around good time!! I would definitely use her as a photographer again!! Eileen M.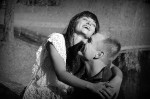 Engagement
Eabby is truly an amazing photographer! She always makes you feel so comfortable and is open to fun ideas. We got so many comments on our pictures. She has the best ideas and is not afraid to try pictures that will look totally amazing! She was good we hired her again to do some family pictures this spring (2013). I would highly recommend Eabby to anyone, she is the greatest. Thanks Eabby! John R.
Photo Restoration
Eabby Jacobs did a fantastic job on restoring my fiance's photosthese were photos of his mom and brothers who he has not seen in over 20 years his mother has since passed but these were the only photos that he had leftmy fiance never showed any emotion but when he saw the photos in the framework that was dead for him he was so touched I am really grateful to Eabby for making him has the best valentines day ever thank you so much Eabby Kelly L.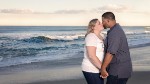 Engagement
Eabby did an awesome job!!! We hired her for our engagement photos. We went to historic downtown Wilmington and then over the bridge to Kure beach. We had a great time she made the whole process very easy and fun. Neither my fiancee or myself has taken professional pictures before. Eabby put us both at ease and just let us have fun with everything. We would definently hire her again in the future. Jessica B.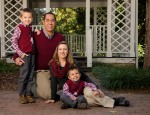 Family Portraits
My family and I met Eabby at Historic Oak View County Park. From the moment we met, I knew my family was in the hands of a wonderful professional who loves what she does. She helped guide us to beautiful areas and went to extra lengths to make sure the lighting was just perfect. My kids had a great time as her husband was being silly and making them laugh - and he even let them help check the lighting! I can't imagine a nicer and more thoughtful pair to capture these memories of my family. I was beyond impressed! Jeannette B.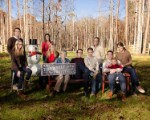 Family Portrait
"Eabby was wonderful. She made our photo session fun and stress free. The pictures are beautiful. We'll use her again!" Debra S.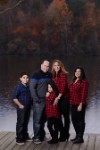 Family Portrait
"Very dedicated it was a really pleasant experience. " Madeline L.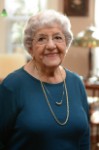 Family Portrait
"Eabby and her Husband are a great team! They wanted and made sure the lighting was just right! They worked with our 7 adults and the 5 grandchildren all under 5 years old, to get the best photos! Eabby took dozens and dozens of pictures to capture our family, outside and inside! She made sure to get all the family groupings, mother daughter, father son, and special shots of great grandma! We were extremely impressed with Eabby Verhoeven Photography and want to make this an annual photo shoot event! Highly Recommended!"
Needs Headshots
"Eabby really works with you and makes the whole experience wonderful and at ease. The end results were fantastic. PS Her husband is a great asset to the business from the side lines." Karen M.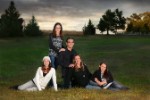 Family Portraits
"Eabby has photographed both our family and my daughter on several occasions. She always does a fabulous job! I love her creative ideas and the end result. I couldn't believe how beautifully my daughters senior portraits turned out, and I get constant compliments on our family portraits. I have recommended her to friends and family and they have been equally pleased with results. Eabby is DEFINITELY the photographer you're looking for!" Jennifer V
Corporate Photos
"Eabby is an extremely talented photographer. She truly has a skill for bringing out the photogenic side of people and inanimate objects! We used her to take some corporate photos of our senior staff, and they all turned out really well. She also took some nice photos of our office building - exterior and interior. If you want high quality, above average photography - she's your woman." Rebecca G
Timeless Portraits
"My experience with Eabby was wonderful! She was fun and made me feel relaxed and calm. She was open to my suggestions although she was very good at how to pose me. I always thought I was not photogenic but she proved me wrong. The pictures were outstanding. I would rate her very high for quality and expertise." Sandy B.